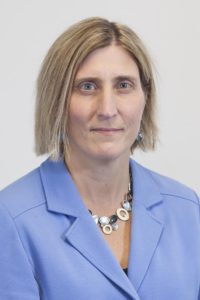 Deb Faulkner, President
Deborah Faulkner has played an instrumental role in health policy and program design in Rhode Island for the past 15 years.  She has consulted with a variety of health insurers and governmental agencies, working on topics such as ACA implementation, Medicaid program design, and health plan/provider regulation. Ms. Faulkner's ACA expertise stems from her work at Rhode Island's Health Benefits Exchange, HealthSource RI, where she acted as Project Director during the initial program design period, ultimately building an operational team to staff core functions as the organization has matured.  At Medicaid, Ms. Faulkner has supported a variety of key initiatives, including the negotiations with CMS for the Rhode Island Global Medicaid Waiver and more recently the design and implementation of a Medicaid accountable care pilot program. Ms. Faulkner's regulatory experience includes providing an expert assessment of a Certificate of Need (CON) Application for a service expansion at a RI hospital for the Department of Health, and the development of health insurance affordability standards for the Office of the Health Insurance Commissioner.  Earlier in her career, Ms. Faulkner was the Assistant Vice President of Strategy and Business Planning for Tufts Health Plan in Massachusetts.  Prior to that, Ms. Faulkner was a consultant with Mercer Management Consulting in Washington, D.C. Ms. Faulkner holds a Masters in Public Policy from the Kennedy School of Government at Harvard University and a BA in Economics from Dartmouth College.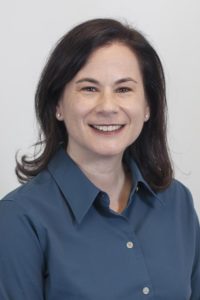 Merel Abruzzese, Vice President
Merel Abruzzese has over 15 years of experience in financial and data analysis in healthcare and other industries.  She has been supporting FCG with research and analysis over the last ten years on projects for HealthSource RI, the Division of Medicaid, the Office of the Health Insurance Commissioner, and the Massachusetts Health Connector.  Ms. Abruzzese uses detailed financial models to support and frame complex policy options.  For example, she conducted extensive analysis on Rhode Island population statistics and ACA policy options to create a detailed budget projection for the RI Exchange under several enrollment and user fee scenarios.  She also developed a multi-year financial model to project Medicaid program enrollment and costs in support of federal negotiations for a global Medicaid waiver.  Prior to FCG, Ms. Abruzzese worked for Mercer Management Consulting, where she performed complex data analysis and financial modeling for projects for Fortune 500 companies in the energy, consumer products, and telecommunications industries. She has an MBA from the Stanford Graduate School of Business and BA in Applied Math from Harvard College.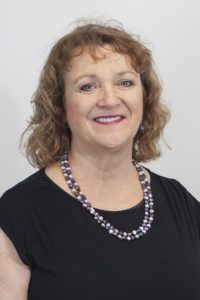 Tricia Leddy, Senior Health Policy Consultant
Tricia Leddy has over 30 years of experience in healthcare policy and state government healthcare program development and implementation. From 2012 through 2014, she served as Deputy Director of HealthSource RI (HSRI), Rhode Island's successfully implemented State-Based Marketplace. Prior to HSRI, Tricia held several senior positions in policy and planning for Rhode Island's Executive Office of Health and Human Services (EOHHS), an umbrella agency for 5 state health and human service departments. Projects she led at EOHHS included review of hospital merger applications, development of a statewide All Payer Claims Database, development of statewide system performance measurement, the Medicare All Payer Medical Home Demonstration, and strategic planning for MHRH populations and services.  Tricia was the Director of RIte Care, RI's nationally recognized Medicaid managed care program, from its inception in 1994 to 2006. In addition she designed and directed RIteShare, a premium assistance program to help Medicaid eligible families get health insurance through their employers, and RIte Smiles, now a nationally-recognized managed dental care program, for Medicaid/RIte Care-enrolled children. Governing Magazine named Tricia a 2004 Public Official of the Year. In addition, Tricia holds a position as a Teaching Associate in the Department of Community Health at the Brown School of Public Health where she helped develop a graduate fellowship partnership between Brown and the RI Medicaid program.
Olivia Burke, Health Policy Consultant
Olivia Burke brings a rich background in both quantitative and qualitative research methods to her work with Faulkner Consulting Group. Ms. Burke contributes an analytical perspective and primary researcher's sensibility to data analysis in support of informed decision-making. Ms. Burke played a critical role at HealthSource RI in the design and development of the analytic tools to support business operations and financial controls.  She also identified, built the capacity for and is ultimately tracking an operations dashboard for HSRI that efficiently identifies key operational and technical barriers to coverage on a daily and weekly basis. Ms. Burke holds a BA in Sustainable Development and Anthropology from Columbia College.
Kaitlin Goodman, Health Policy Consultant
Kaitlin Goodman brings a breadth of practical, research, and policy analysis skills to support FCG's health system transformation work. She contributes nearly a decade of experience in public health, having worked in the nonprofit sector, for healthcare startups, and in state government. Prior to FCG, Kaitlin utilized qualitative and quantitative methods to support program evaluation efforts at the Rhode Island Department of Health, and previously led program design, implementation, and assessment of employer-sponsored wellness programs for a health technology startup. She has also conducted qualitative research in Cape Town, South Africa, analyzing barriers and facilitators to primary care access. Outside of her public health work, Kaitlin is an elite distance runner, representing Team USA in cross-country and competing in the 2016 Olympic Trials in the 5k, 10k, and marathon. She holds an MPH from Brown University and a BA in Economics and International Relations from the University of California, Davis.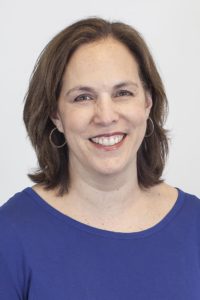 Robin Alssid, Finance and Administration Manager
Robin Alssid oversees FCG's finance, accounting, and human resources activities. Previously, Ms. Alssid was Director of Finance and Administration for Workforce Strategy Center, a national consulting think tank that worked to make education and training more responsive to the economy. Ms. Alssid spent several years on Wall Street where she traded precious metals options and bullion. She holds a BA in Economics from Queens College. xxxxxxxxxxxxxxxxxxxxxxxxxxxxxxxxxxxxxxxxxxxxxxxxxxxxxxxxxxxxxxxxxxxxxxxxx xxx xxxxxxx xxxxxxxxxxxxxxxxxxxx xxxxxxxxx xxxxxxxxxxxxxxx xx xxxxxxxxxxxxxxxxxxxxxxxxxxxxxxxxxxxxxxxxxxxxxxxxxxxxxxxxxxxxxxxxxxxxxxxxxxxxxxxxxxxxxxxxxxxxxxxxxxxxxxxxxxxxxxxxxxxxxxxxxxxxx

HealthSource RI Operations Team
FCG provided a dedicated team of consultants supporting the initial design, development and implementation of Rhode Island's Health Benefits Exchange (HSRI).  We continue to support HealthSource RI in a variety of functional areas, including marketing, operations, customer support, data analytics, and plan management.